"

His sidemen, I must say, were inspired— they gave every evidence that they KNEW they were, at this moment, the best rock 'n roll band in the world." - Joel Patterson, audio & video producer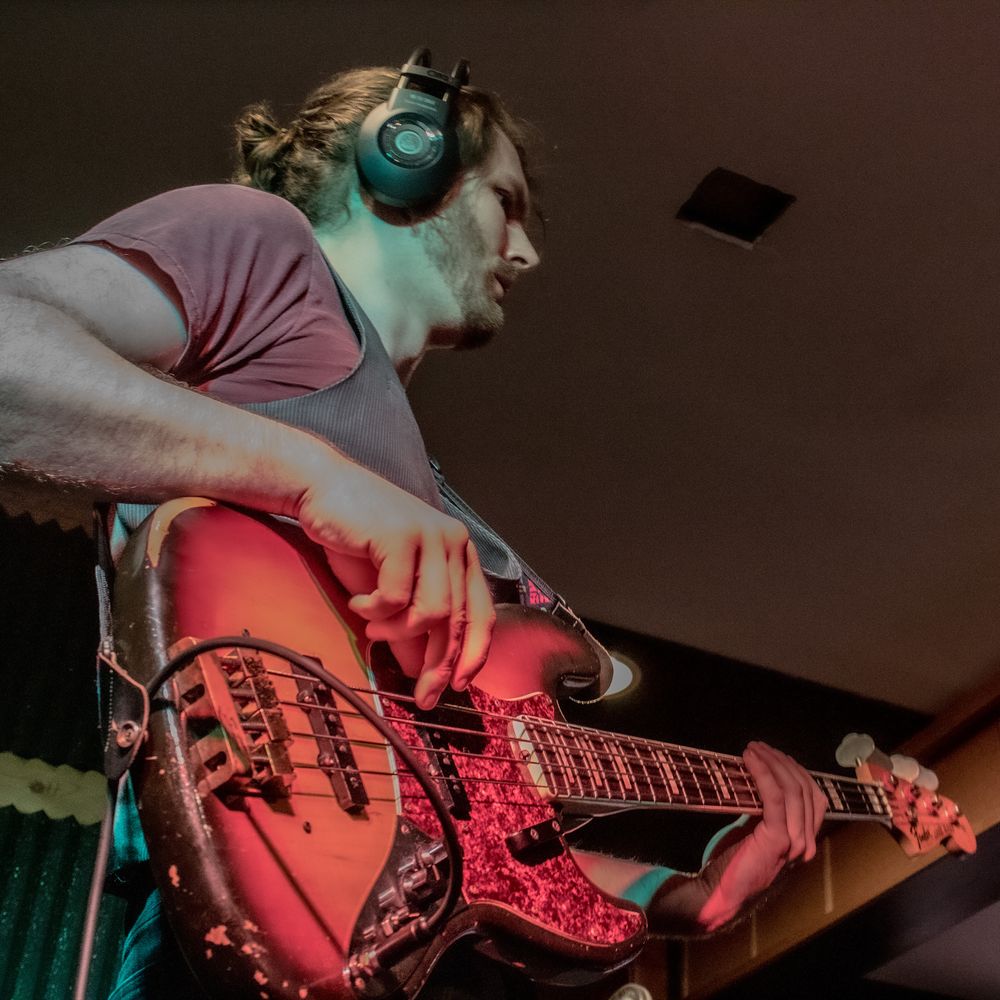 Luke Gill
Bass Guitar
Luke Gill unites with Michael Charles taking the bass man position and too boasts a strong support system at home.  From his musical family Luke progressed as a classically trained pianist and concert bassist even before entering grade school.  In his pre-teen years Luke's Father took him down to 2120 S. Michigan in Chicago and revealed to him the Willie Dixon's Blues Foundation in the old Chess Records building.  Thoroughly fascinated Luke took the advantage throughout his early years to witness the music of, and take the opportunity to jam with, some of Chicago's living blues legends including Eddie C. Campbell and Fernando Jones.  Due to all this exposure Luke fell in love with different ways to play the bass guitar and worked at honing his craft.  Fast forward to 2015 Luke adds another genre to his repertoire, chooses to delve into funk punk music, and becomes active in the Chicago "do it yourself" scene.   A few years later and throughout the pandemic Luke concentrated even further on developing himself as a strong bass guitarist. In 2022 Luke eased into the bass player position with Michael Charles feeling strongly he is back to his roots as he "travels the roads" with MC!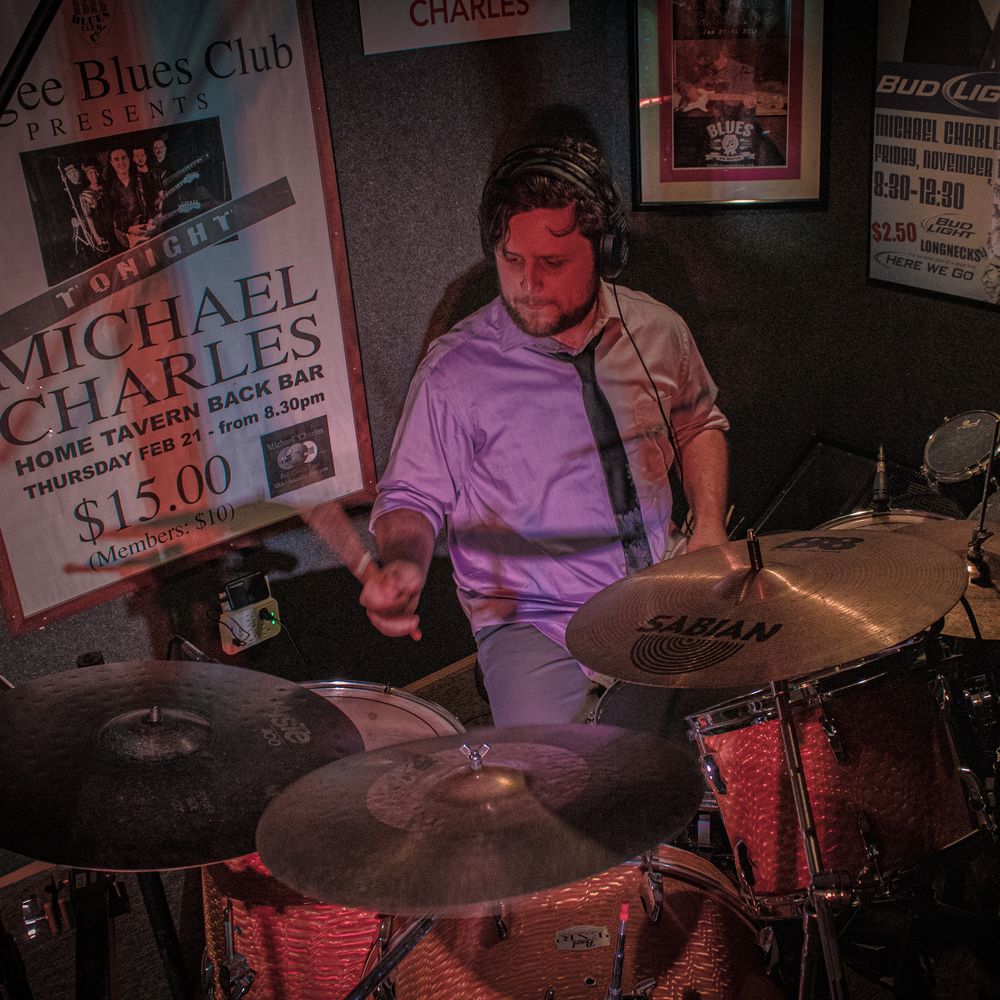 Ryder Olle
Drums & Percussion
Ryder Olle, originating from Vail, Colorado joins MC as a drummer who has dabbled in as many genres as you can think of.  One of six children, Ryder comments they all had their "thing", his was music. His parents tuned into this love and on their own accord, out of the blue bought him his first drum set. Not remembering how old he was when he was gifted the drum set he does remember he loved it and doesn't remember ever not drumming.  Through his adolescence and teenage years Ryder took the advantage and joined every iteration of garage and basement band that he could. Rap, punk, math rock, jazz, fusion, and rock, it made no difference. It was after high school when Ryder attended the college in Lousiana at LSU and that is where his love for the blues was born.  And now with Michael Charles the blues are making a difference as he tours internationally with Charles and seems to have finally settled in where he belongs. 
Joe Wyse
Road Manager
Our veteran road manager, photographer / videographer and merch man Joe Wyse's love for music captured him in his adolescent years when he received his first radio.  By his early teens, thoroughly hooked, he added in the blues.  A few years later Joe's introduction to Michael Charles came when his uncle gifted him MC's "Hard Days & Long Nights" CD.  As Joe's love for and knowledge of music continued to grow he decided to head down to Chicago once again, this time to celebrate his 21st birthday at Buddy Guy's Legends and in the audience of Government Mule. In 1996 Joe attended The Chicago Blues Fest where he finally saw and first photographed Michael Charles performing live. Joe continued to follow Michael with more concerts at Legends, House of Blues, and again at the Chicago Blues Fest.   Years later Joe headed back once again to Buddy Guy's Legend, this time with a guitar in tow to see MC performing and to hopefully gain another legends signature on his guitar. Finally, Michael and Joe decided the time had come when the two should join up and Joe's first concert as Michael's right hand man happened in Clarendon Hills on January 16, 2016. Since then the miles have taught Joe the ropes and in 2022 he looks forward to many more miles ahead.